Bobby Bruno
From your first phone call through to the day of your special event, our staff, DJs and polished MCs make it their goal to bring your vision to reality, and then provide just the right party atmosphere that is guaranteed to keep your guests on their feet and having an amazing time!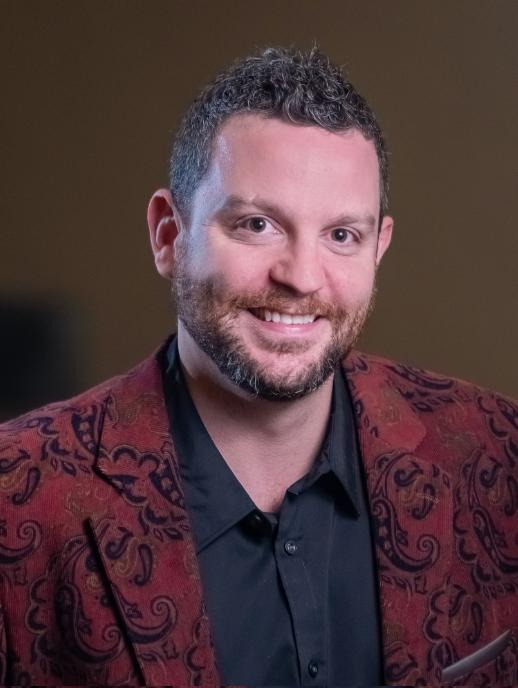 Bobby Bruno "DJ Bobby B"
DJ | Event Host
Bobby Bruno fell in love with music the day he was born, since then it's been his supreme joy to play it for others. The last of nine kids and growing up listening to oldies and rock and roll, Bobby knows a thing or two about having a good time, always in good taste. He moved from beautiful Illinois to even more beautiful AZ in 1997; fell in love with country music and has been two-steppin ever since. Bobby loves creating a great time, he has been providing music and entertainment to others since the late 80's; started his professional DJ Career in May 2004.
He enjoys playing the piano, guitar, and harmonica. Ask him for a little boggie-woogy on the piano, some bluesy guitar or to bend them harp strings. You will not have to ask him twice!
Bobby graduated from Arizona State University in 2007 majoring in Theatre and Communications. He is currently a substitute teacher in the Scottsdale School District- K-12, Special Ed. All the kids love him! Ok, maybe not All… some of those kids just need some good discipline.. Most the kids really love and enjoy him. Bobby was also a volunteer for the Muscular Dystrophy Association where he was able to send Phoenix kids with muscle disease to camp. In his spare time he loves fishing, hunting, football, wrestling, the outdoors, animals and practicing music.
Bobby is always polite and genuine and thrives off of interaction with others. Great with a younger or older crowd; he LOVES music and believes that respect goes a really long way. Bruno is always ready to create a memorable time!
Amongst many other things, Credence Clearwater fills his heart with joy.
PROFESSIONAL. FLEXIBLE. RELIABLE. AFFORDABLE.
Click the button below to learn more about working with us