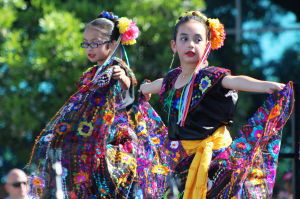 Residents of Gilbert will have a chance to learn more about cultures from across the world at the 10th annual Global Village Festival on April 12.
The event, which is free to the public, features a collection of performances, activities, food and other vendors — those two portions are not free — and the Parade of Nations to celebrate European, Native American, Hispanic, Indian, African, American and beyond. Mike Leppert, Gilbert recreation coordinator for special events, said the totality of the event represents all six inhabitable continents on the planet.
"It's one of those events that educates people about cultures from around the world," he said.
Aside from the community entertainment, Leppert said one of the goals of the event is to introduce residents to some of those different cultures they might not have access to otherwise. People who haven't been to Europe, for example, can get a sampling of Polish culture through a dance performance and a cuisine.
From: East Valley Events – from East Valley Tribune
by